Welcome to NCBA Bank Rwanda PLC, formerly known as Commercial Bank of Africa (Rwanda) PLC. We are a commercial bank that provides financial solutions tailored to your specific needs.
Our story began in May 2017 when we started as a Micro Finance institution in Rwanda. In March 2018, we merged with Crane Bank and received our license in July 2018 to operate as Commercial Bank of Africa (Rwanda) PLC. We later changed our name to NCBA Bank Rwanda PLC on 15th October 2019, after the Board of Directors' resolution to harness the strengths of NCBA Group PLC.
Our rebranding enabled us to bring together the best of both worlds, from cutting-edge mobile banking to good old-fashioned relationship management. We offer scalable business banking and financial services that grow as your business does. We have an extensive branch network and friendly service, making us the most universal yet personal bank in East Africa.
At NCBA, your success is our success. That's why everything we do is focused around helping you achieve your financial goals. Our aim is to provide you with exceptional financial services that enable you to save, invest and grow your wealth. By offering services that are simple and effective we strive to give you time for more, for things that matter most to you. Have a look around this site to find out how you can benefit from our unique range of banking products and services.
RECOGNITION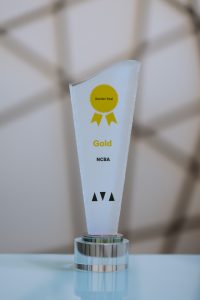 NCBA Bank Rwanda has been recognized by the Rwanda Gender Monitoring Office for our commitment to creating a gender-equal working environment. We are thrilled to have received a prestigious Gold certification and award for our unwavering dedication to promoting gender equity in the workplace.
This recognition is a testament to our company's core values, which prioritize diversity and inclusivity. We strongly believe that a workplace that embraces and celebrates differences leads to increased innovation, productivity, and employee satisfaction. As such, we have implemented policies and practices that ensure equal opportunities for all employees regardless of gender, race, or any other personal characteristic.