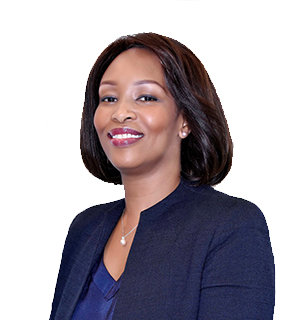 Lina Higiro
Chief Executive Officer
Lina was appointed Chief Executive Officer in July 2018. She has over 10 years' experience in banking covering SME lending, product and business development, strategic planning, marketing and communications and sales. Previously she was the Chief Operating Officer of AB Bank Rwanda for a period of two years, served five years as the Head of Strategy and Marketing at I&M Bank Rwanda and four years as the Head of SME banking at Fina Bank Rwanda (now GTBank), where she launched the business unit. Her global experience includes sales, research, and service delivery in various sectors such as real estate, education, NGO's and energy in Canada and South Africa respectively. She holds an MBA, Bachelor of Commerce and a Diploma in Communication.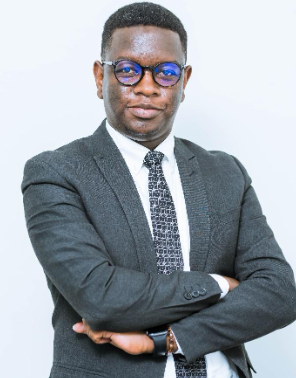 Annibale Shyaka
Head of Global Markets
Mr Annibale joined NCBA Rwanda in the Global Markets Department in January 2021 as a Senior Dealer for the Global Markets, responsible for providing the Bank's Treasury products and services to existing clients and growing the Bank's share of Forex business through marketing and client acquisitions. He was then appointed Head of Global Markets in June 2022. He has five years of experience in the banking sector across different areas. Before joining NCBA Rwanda, Annibale was the Head of the Treasury Department at Guaranty Trust Bank Rwanda and worked in Business Department and Loan recovery at the same Bank. Annibale holds a Bachelor's Degree in Electronics & Telecommunications Engineering and an ACI dealing Certificate; he is a CFA level 1 Candidate. In addition, he has attended various training and seminars on portfolio management, financial analysis, risk management, and custody services.
Ms Diane Mukunde
Head of Retail Banking
Ms Diane joined Rwanda Plc in June 2021 as the Head of Retail Banking, overseeing the scaling up of the retail banking business. She has a broad experience in the banking sector with over seven years, having served in different managerial positions at Bank of Kigali Rwanda Plc. She started her banking career in operational duties working her way up the managerial ladder to different managerial roles such as corporate and commercial banking, Premier banking and Investor relations. Diane has a sharp banking business acumen for advisory and decision-making, with great influence on people, which she has developed over her career span. She is a Certified Professional Banker trained in Corporate finance with experience in Retail banking, corporate banking and people management.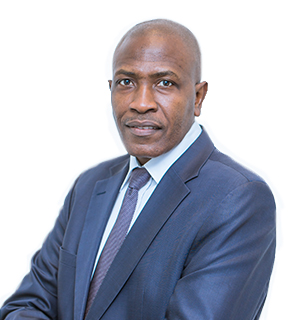 Nicholas N. Musyoka
Head of Finance, Strategy and Administration
Nicholas Musyoka is a chartered accountant and member of the Institute of Certified Public Accountants (Kenya) with over 20 years in banking and financial management. Prior to joining NCBA, he worked for KCB Bank in Kenya and the East Africa region, gaining experience in finance, strategy, credit risk, treasury and branch operations. He is well versed in project management, having successfully led the implementation of ERP and core banking solutions. Nicholas also counts among his skills financial modelling, strategic mindset, designing and implementing business plans and leadership within the financial department, as well as working closely with the executive management team to drive the organisational goals to fruition.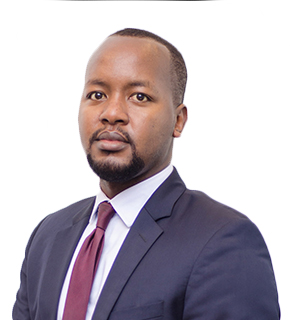 Daniel Musafiri
Head of Business
Daniel was appointed Head of Business in 2018. He has over 6 years within the banking sector and has broad experience across Corporate Banking and Financial Markets. Prior to the appointment, he was a Senior Relationship Manager in I&M Bank Rwanda where he had also served in Corporate Banking collaborating with Corporates and Institutions team to deliver client solutions across the region. Daniel also worked in the Treasury and Corporate Banking Departments in Guaranty Trust Bank Rwanda.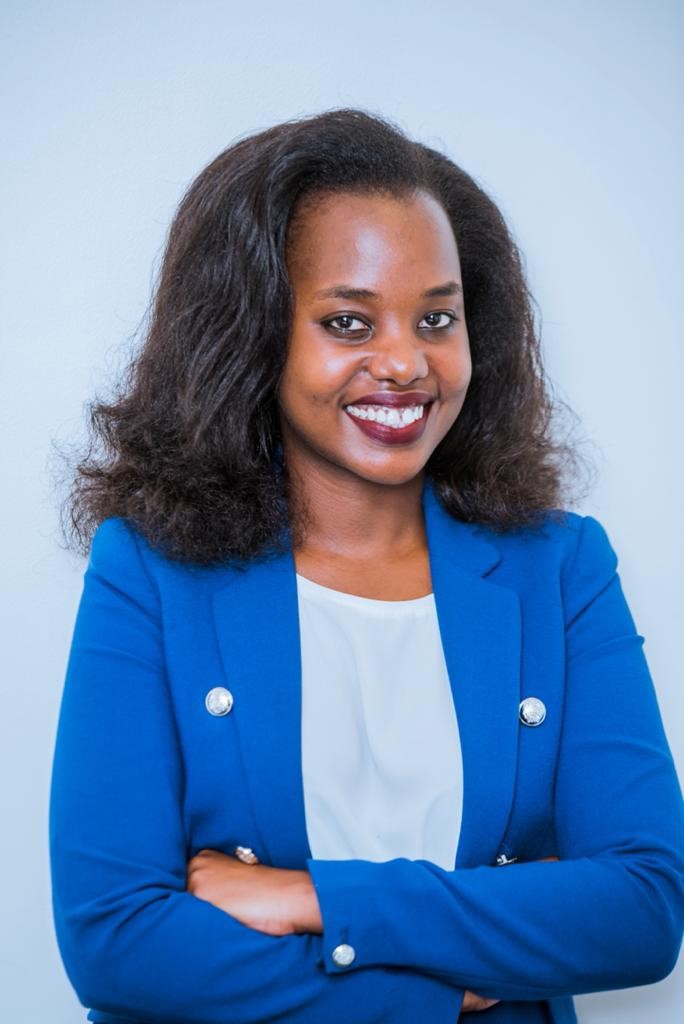 Roselyn Munyana
Head of Digital Business
Roselyn joined NCBA Rwanda in the Digital Business Department in December 2018 as a Portfolio Analyst for the mobile savings and loan product (MoKash), managing a team assigned to execute strategies on the MoKash credit risk. She was then appointed Head of Digital Business in May 2021. She has 7 years of experience in the banking sector across different areas. Prior to joining NCBA Rwanda, Roselyn worked in the Treasury Department in Guaranty Trust Bank Rwanda and in the E-Business Department in Access Bank Rwanda. Roselyn holds a Bachelor's Degree in Electrical Engineering and an MBA in Finance.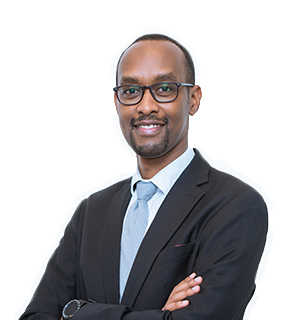 Olivier Bivegete
Head of Information Technology
Olivier joined NCBA Bank Rwanda Plc in November 2019 as the Head of Information Technology, overseeing all Information Technology activities and projects in the bank. He has more than 10 years of IT experience in financial institutions. Prior to joining NCBA, Olivier worked at AB Bank Rwanda as the Head of IT Operations and at Banque Populaire du Rwanda Ltd as the IT Infrastructure Manager, where he championed critical IT initiatives to improve IT Infrastructure and IT Operations in both institutions. Before that, he worked in Access Bank Rwanda Plc, where he played an instrumental role in Networks and Communications functions of IT. Olivier holds a Bachelor's Degree in Information Technology & Business Administration from the Adventist University of Central Africa and has a continuous track record on professional trainings.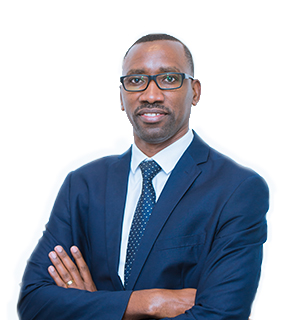 Eugene Mulindahabi
Head of Credit Risk Management
Eugene is the Head of Credit Risk Management, NCBA Rwanda. He has over 20 years' experience in the banking industry, with rich exposure in credit risk management, business banking, trade finance and branch management. Eugene has occupied various roles in different local banks which translates into a wide knowledge of the business and credit risk environment. He holds a master's degree in project management from Maastricht School of Management and a bachelor's degree in business management.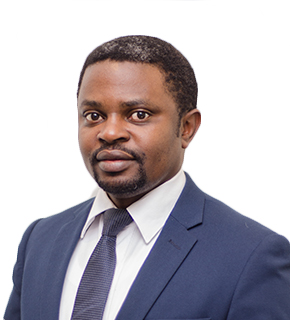 Paulin Kadahizi
Head of Enterprise Risk Management and Compliance
Paulin Kadahizi is a Risk Management Professional and a Certified Anti-Money Laundering Specialist (CAMS). He is a seasoned banker with over 12 years of experience in the area of risk management, compliance, banking regulation, and auditing. He joined NCBA in March 2017 and supported the bank in setting up its governance structures in Rwanda. Prior to this, he served the National Bank of Rwanda for nine years in the Banking Supervision Department. Paulin is a holder of an MBA (Accounting and Finance) from Maastricht School of Management, the Netherlands, a Bachelor of Arts (Economics), and a member of ACAMS.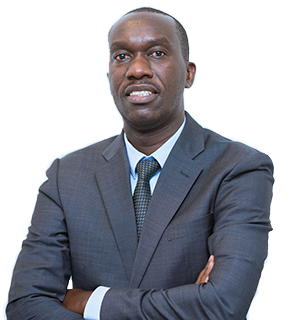 Marcel Mujyambere
Head of Internal Audit
Marcel was appointed the Head of Internal Audit at NCBA in October 2018. He has experience of more than 10 years in banking and auditing. Prior to his appointment, he worked with Cogebanque, Equity Bank Rwanda, National Bank of Rwanda (BNR) and Rwanda Revenue Authority (RRA) in various capacities in the areas of internal auditing, tax auditing, banking supervision and finance. He is a member of the Institute of Internal Auditors (IIA) of Rwanda. He holds a Bachelors of Commerce in Accounting.
Christian Dingida
Head of Operations
Christian Dingida is a proficient career banker with 20 years of experience. He has wide experience in bank operations management, business development, product development, project management, quality assurance, operational excellence and branch management. Prior to this role, Christian was Head of Operations at Crane Bank Rwanda Ltd from 2014 to 2018, and has held various roles in KCB Rwanda where he was instrumental in the expansion of the business in the country. Prior to joining KCB Rwanda, Christian worked in Global Fund projects under the Rwanda Ministry of Health. Prior to 2007, Christian held various senior roles in BCDI, currently Ecobank Rwanda. He is a holder of MBA – Finance and Accounting from the Mount Kenya University and a degree in management from Kigali Independent University.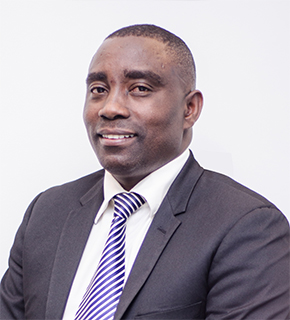 Etienne Dusabeyezu
Head of Legal Services and Company Secretary
Etienne has served as the Head of Legal Services and Company Secretary since January 2016. He has experience of five years in domestic and international business laws, banking laws, legal drafting, security management and legal recovery gained from banks and financial institutions such as Crane Bank Rwanda, KCB Rwanda Ltd and SONARWA, among others. He has over eleven years of experience in legal advisory and legal matters in public institutions at senior managerial positions. He was Coordinator and Legal Advisor in the Supreme Court— Department of Gacaca Courts before shifting to the National Service of Gacaca Courts as Coordinator of courts documentation and Legal Advisor. Etienne has received a certificate of merit from the Government of Rwanda for the sacrifice and patriotism shown in the accomplishment of his duties as one of the senior staff of National Service of Gacaca Courts. He is currently a temporary member of council of the department of Law in the Faculty of Law at Kigali Independent University (ULK) and holds a Master's Degree of Laws from University of the Western Cape, South Africa. He has received a certificate in Transnational and International Economic crimes from Humboldt University –Berlin, Germany.